About Us
The Story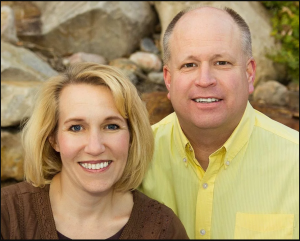 Drawn to the idea of "customizable food", Jerry and Naomi Hancock began their career by opening New York Burrito in Orem, Utah; giving customers complete control to create their own meal. But their passion did not stop there. They wanted to do more with desserts. With a background in chemistry, Jerry went to work to develop a method to freeze ice cream using nothing other than liquid nitrogen. Finding success, and a pretty cool way to eat a delicious treat, Jerry and Naomi opened their first Sub Zero Ice Cream and Yogurt in 2004. Since then, the company has become a regional sensation, bringing dessert goers around the world a delicious, cool, and sensational treat. Sub Zero Ice Cream and Yogurt can be found throughout the US and internationally in China and the United Arab Emirates, with plenty of franchise opportunities available.
The Inside Scoop
Jerry Hancock – Founder / CEO
With a strong entrepreneurial spirit, Jerry has always been interested in improving processes and products around him. With a chemistry degree from Brigham Young University and a background in design and sales, Jerry brings a vast network of concepts, innovations, and ideas to the frozen dessert industry. His favorite part about Sub Zero Ice Cream and Yogurt? It's cold! Really cold. His favorite ice cream? Black raspberry and coconut with mixed berries.
Naomi Hancock – Founder / Secretary
Having worked as a teacher and park ranger, possessing a degree in English and secondary education, Naomi's background compliments Jerry's passion. Her favorite part about Sub Zero Ice Cream and Yogurt? The uniqueness. The dense consistency that creates a personalized, original flavor and taste. Her favorite ice cream? Caramel Amaretto with brownies.