Nitrogen Ice Cream
Sub Zero Ice Cream and Yogurt
Why make ice cream the boring old fashioned way, when you can make it the Sub Zero way?
Faster, more efficient, and certainly more flavorful; you haven't tasted ice cream until you've experienced ice cream from Sub Zero. Using liquid nitrogen to instantly freeze your dessert, we give our customers a unique way to customize their treat exactly the way they want. Creating the creamiest, smoothest, and freshest ice cream you've ever eaten.
Fresh, dense, creamy and customizable.
Using liquid nitrogen to hand mix and blast your flavor of choice to a freezing -321 degrees Fahrenheit, we are able to create any flavor right there on the spot, giving you an experience you aren't going to find anywhere else. Creating a more dense product, with less air and ice crystals, you can have your ice cream, your way, every time.
Because we freeze our ice cream instantly, there is no wait time, no freezer requirements, and no ice crystals. Just fresh, creamy, smooth ice cream. The best part? We can customize your ice cream, catering your dessert to your dietary needs. Vegan, lactose-free, gluten-free, or reduced sugar. Any flavor, and way; we have the ability to make ice cream that caters to all tastes and allergies. Why eat that pre-frozen stuff when you can eat ice cream the right way?
Fun Facts

Nitrogen is odorless, tasteless, and colorless
Nitrogen makes up more than half of the atmosphere's gas
Liquid Nitrogen is non-toxic
Nitrogen makes up three percent of your body weight
Liquid Nitrogen melts at -210 degrees Fahrenheit
Earth has a greater amount of Nitrogen in its atmosphere than Mars does
Cream
You can choose what kind of milk your ice cream is made from to fit your taste or dietary needs. If you are an ice cream connoisseur looking for a rich, smooth texture, then our original or custard base is the right fit for you.  We also have low-fat and yogurt options if you are looking for a low-fat alternative. We also have lactose free, vegan and sugar free options to serve those with dietary restrictions.
Flavors
You can choose any combination of flavors at the store to create your own custom creation. We have selected a flavor developer that uses the highest quality ingredients possible, enabling us to give you the best tasting ice cream possible. Our stores carry a wide range of flavors that vary to fit local tastes. We even have a Sensation of the Month that will feature flavors that are not regularly on the menu. Sub Zero's standard flavors are:
Amaretto
Banana
Blackberry
Brownie Batter
Bubble Gum
Butterscotch
Cake Batter
Caramel
Cheesecake
Cherry
Chocolate
Cinamon
Coconut
Coffee
Cotton Candy
Dulce De Leche
Fudge
Huckleberry
Lemon
Lime
Mango
Maple
Marshmallow
Mint
Nutella
Orange
Peach
Peanut Butter
Pina Colada
Pistachio
Raspberry
Root Beer
Strawberry
Vanilla
Watermelon
White Chocolate
Mix-ins
You have the option to add mix-ins to create even more delicious combinations. Our stores carry a wide variety of fruit, candy, nuts, and baked goods to satisfy all cravings. Also check out our Sensation of the Month, where you might find additional mix-ins that you can't get any other time of the year! Sub Zero's standard mix-ins are:
Almonds
Andes Mints
Brownies
Bubble Gum
Butterfinger
Cashews
Cheesecake Bites
Chocolate Flakes
Coconut Flakes
Cookie Dough
Grahm Cracker
Gummy Bears
Heath
Kit Kat
M&Ms
Mangos
Maraschino Cherries
Marshmallows
Mixed Berries
Oreos
Peaches
Peanut Butter Cups
Pecans
Rainbow Sprinkles
Raspberries
Snickers
Strawberries
Twix
Waffle Cone Bits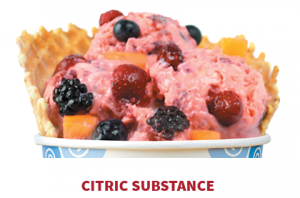 Then sit back and watch it freeze!